HILLSIDE HOUSE: A NEW HOUSE OVERLOOKING THE CITY LIGHTS
ADELAIDE RESIDENTIAL ARCHITECTURE AND INTERIOR ARCHITECTURE BY KHAB ARCHITECTS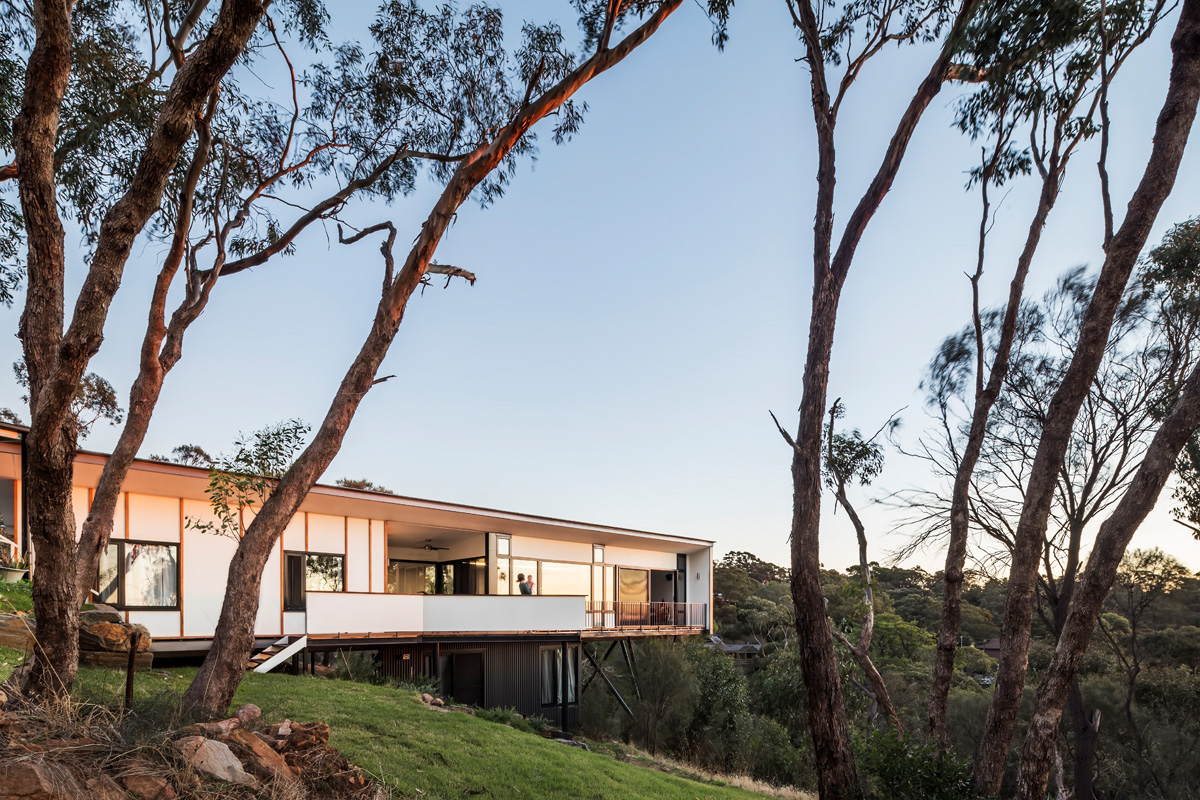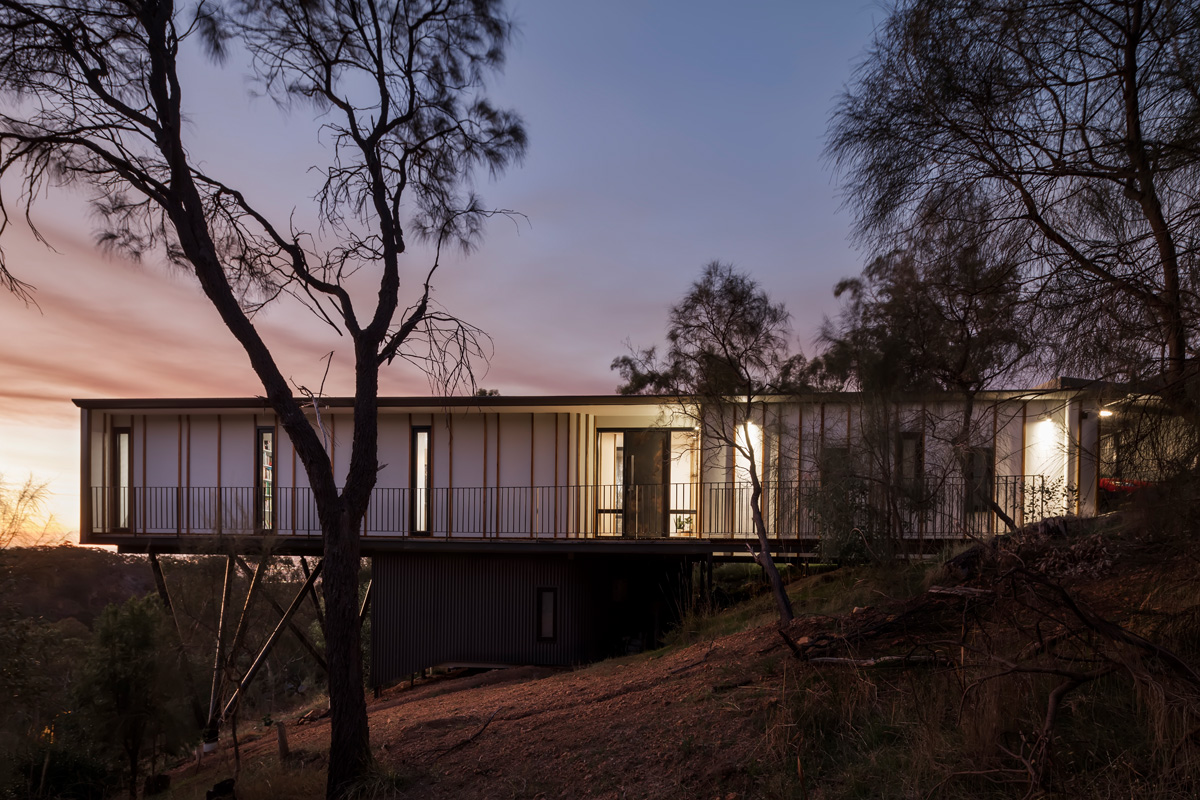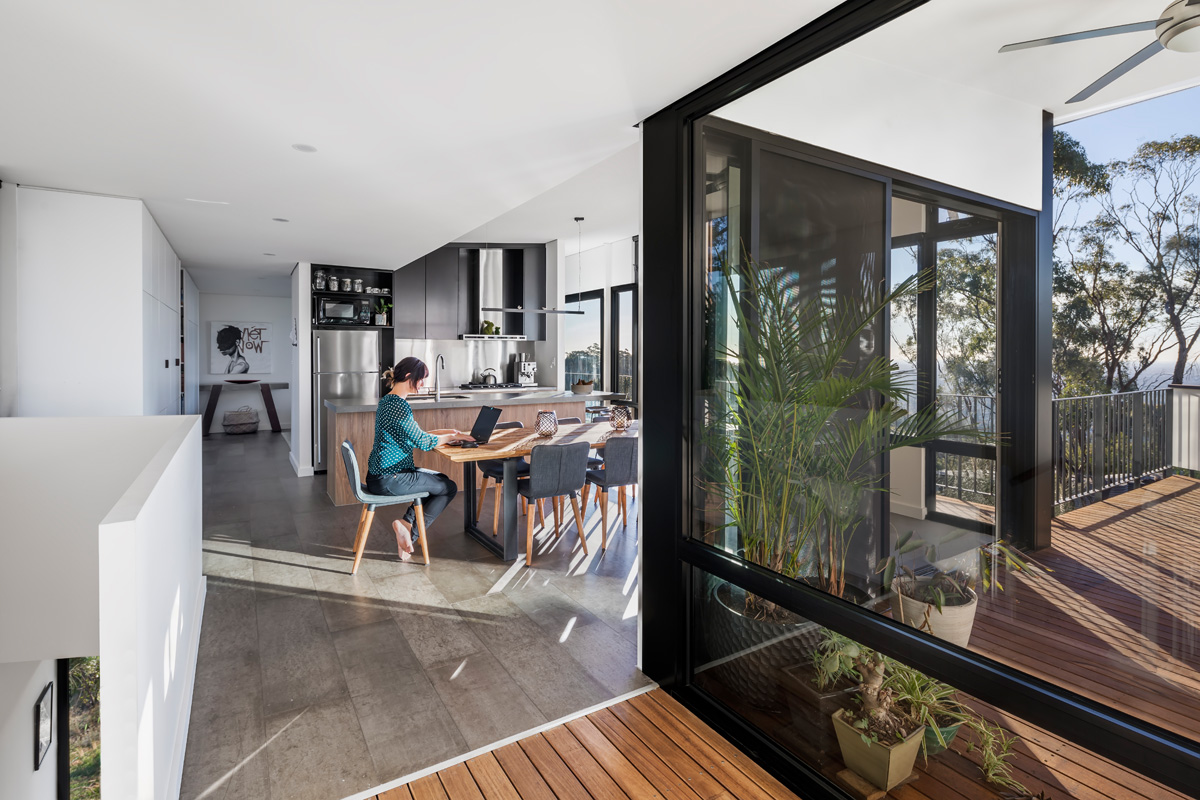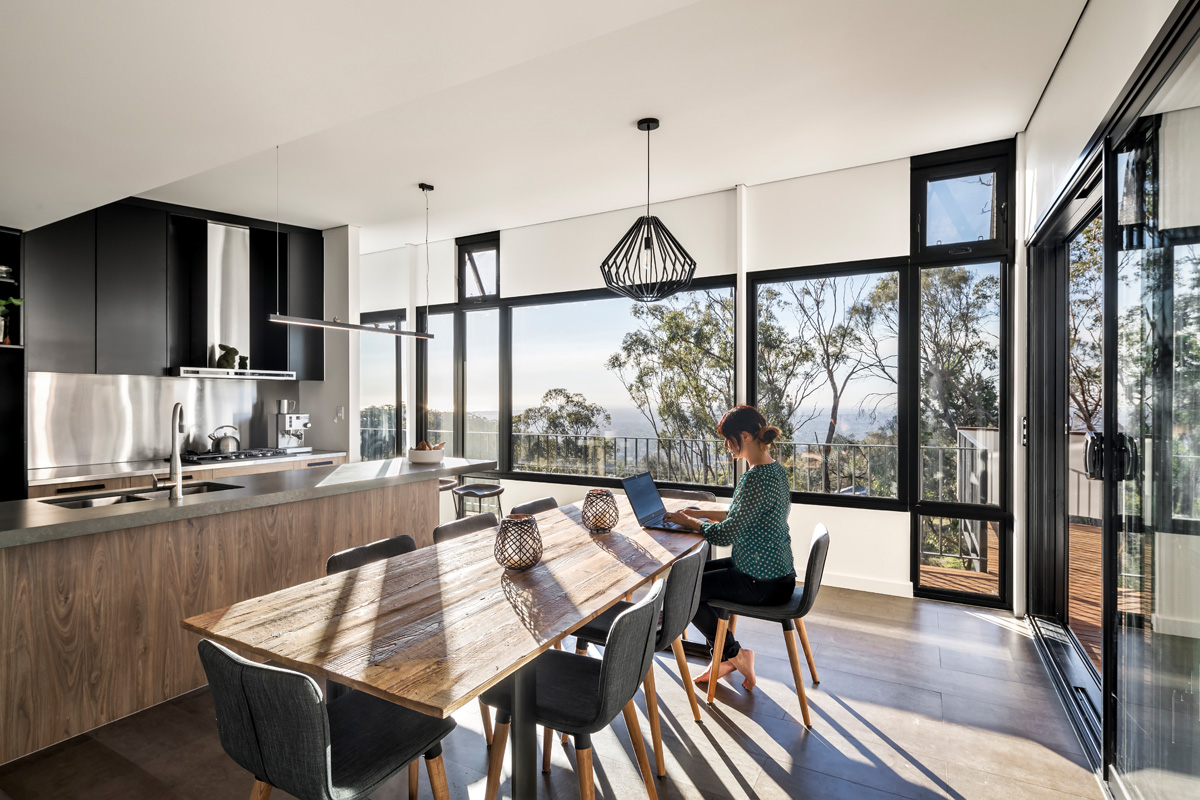 On the bush block where he once had a childhood dugout fort, our client wanted a house for his family. Like it's owner, it is a house with a strong relationship to the site it occupies. At one end, the house is dug in like the fort but from this grounding it springboards out from the hillside – tip toeing between Sheoaks and native grasses. Passage and views from the house change from one end to the other – starting amongst the tree trunks to a nest amongst the crowns before rising above the canopy to reveal a wide horizon, a broad valley, golden sunsets, and a treasure chest of sparkling city lights that carpet the Adelaide plains below.
The decision to project off the hillside is not just about the view, it is also about creating a broad northern façade that can harvest light and northern sun, to wall off the central deck from cold southerlies, and to minimise heavy excavation and clearing of the native bush. This big engineering decision had to be carefully balanced with an efficient and compact floor plan. This design sings the virtues of quality over quantity.
The simple roof form suggests a simple floor plan but underneath is an animated layout. The setout of the floor plan is like an hourglass with bedrooms and one end and living spaces at the other. At the centre there is an aperture, a joint, the junction where the entry bridge leads and where the deck scoops into the house to form an outdoor room.
Suspended above the bush with an ever changing view, the Hillside House has plenty of drama.
Article with Lunchbox Architect
Adelaide Architect / Award Winning Architect / Khab Archtiects